It's been since February... since I've seen my daughter! Her home is in Seattle. In April, after auditions, she was asked to be the fourth member and second guitar player for Kittie,
an all girl, heavy metal band. I remember a phone call from her last year sometime, all she wanted to be is a "rock star." She's played piano since she was three years old, and taught herself guitar.
Last weekend, we drove to Salt Lake City to see her play guitar, it was our first time to see her in concert. We weren't quite sure where the venue was. Then, my son spots it. He pipes up and says, "There! The black line!" He meant all the kids dressed in black. The crowd surrounded the building. It was quite a site. The show was sold out.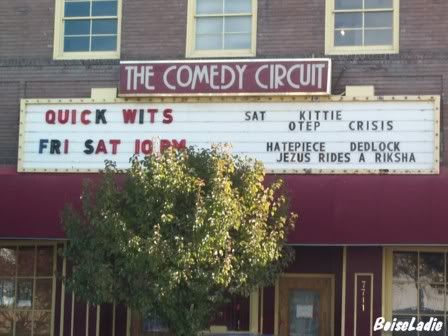 We drove behind the venue to find the tour bus. OMG! It was huge! One I would expect to see any huge named artist in. It was dark green with dark windows. I phoned my daughter's cell. "We're outside! Come get us!" I was so excited!


This wasn't the exact bus, but theirs is very similar.
Again, these are very similar to the bunks in my daughter's tour bus. There are twelve bunks on the bus like the ones above, two lobbies - one in front and one at the back, on either ends of the bunk area. A nice kitchenette with fridge, microwave, sink, etc.; and restrooms. Really nice inside. We hung out with the band, meeting Morgan Lander (lead singer) and Jennifer Arroyo (bass), the tour manager, and a couple of others. Backstage passes were hand out to us. Us old folks were given earplugs. Their band was the headliner, two other bands touring with them, lined up for them. At each venue, there's always a couple of local bands that also play, first up. So there can be like five or six bands that play in a night.
I need a new camera! This is the best photo out of all the shots I took during the show. It was a very loud show. And, this photo also makes you feel the show. It was a good show. Though I do not really care for the music, I sure was proud of my daughter! She's a great kid.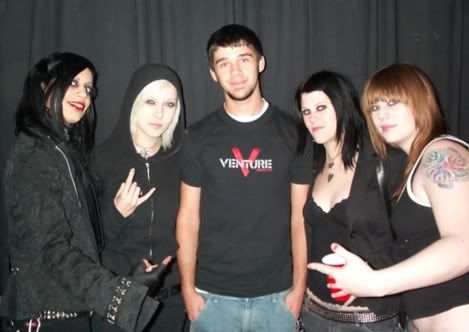 After the show, the girls do a "meet and greet" with the fans. We caught up with them before this got under way and was able to get this photo. That's my son in the center. His sister is the blonde, to his right.
The next morning, the band was gone. We got an early start heading home. Poor Ozzy... we had just picked him up from his litter home Friday night. And, Saturday night, he was at a hotel in Salt Lake City! Sunday, we drove home.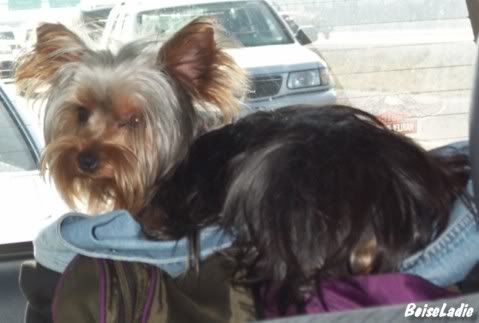 This is Molly riding in the back of the truck on our way out of Salt Lake City. She really didn't care to be on the road and hung out ontop of the luggage in the back most of the way home.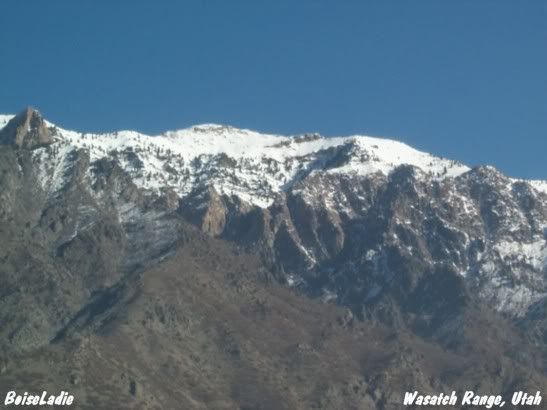 Leaving Salt Lake City, about 30 miles northwest of Salt Lake City. This mountain range is so incredible! They're huge. On a clear evening, to watch the sunset against these mountains... oh, what a sight!